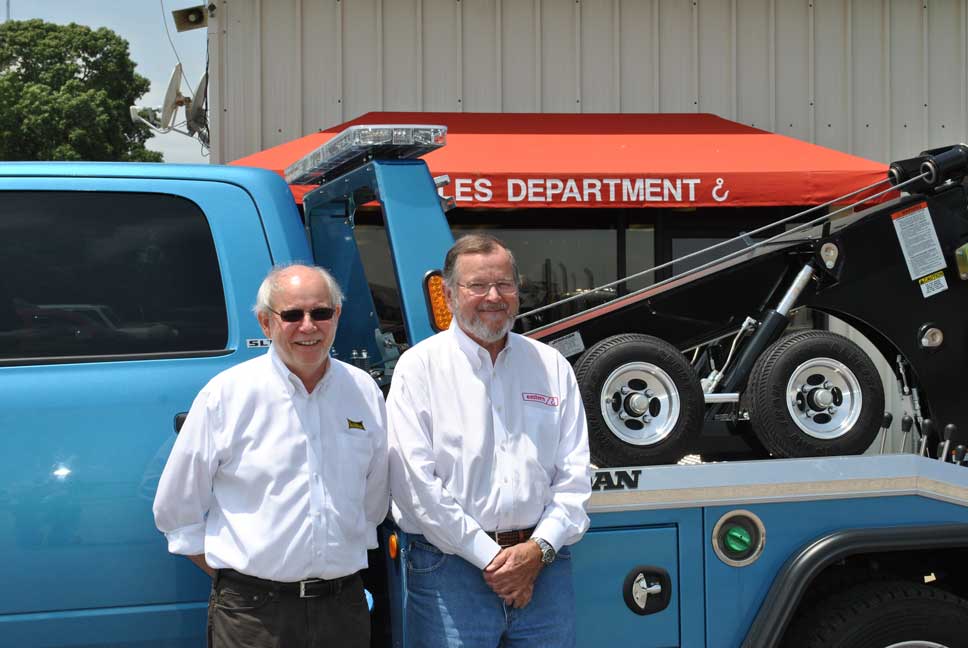 FOR IMMEDIATE RELEASE: 07/17/2019
Eastern Wrecker Sales Inc
919-553-4038
mailto:info@easternwrecker.com
Eastern Wrecker Sales Inc Celebrates Fifty Years in Business – Since 1969
Same Owners, Same Vision
Clayton, NC. Eastern Wrecker Sales Inc was founded in 1969 by Billy Kornegay and Worden Price. 50 years later, the business is still owned and operated by the same two gentlemen — an unusual history in today's world of quick profits and corporate buyouts.
Billy and Worden began selling wreckers in 1969 at the Clayton, NC, offices of Salvage Disposal Co. They incorporated the business in 1979 when Billy and Worden built and moved to a new facility of their own. The business has been in continuous operation ever since — same owners, same location, with the same goal of providing the best towing, recovery, and transport equipment available with professional, courteous service.
About Eastern Wrecker Sales Inc: Eastern Wrecker Sales Inc is the oldest active distributor in the nation of wreckers and rollbacks manufactured by Jerr-Dan Corp. Eastern Wrecker Sales Inc is also a leading distributor of the traveling axle trailers manufactured by Landoll Corporation.